The Ultimate Tonneau Cover Buying Guide
Learn about the ins and outs of buying a truck bed cover so you can make the best decision on a tonneau cover for your truck!
Columbus's Best Value Truck Bed Covers
One of the best upgrades you can do for your truck is to add a bed cover. If you rely on your truck for your livelihood or if you simply value whatever it is that you are hauling, truck bed covers will protect your load from a wide variety of conditions. Bed covers, also called tonneau covers, come in a variety of styles that will not only protect your belongings but also increase gas mileage and make your vehicle look sharp. Easy to open and close, bed covers give you convenient access to your truck bed.
The following guide is intended to help you choose which product will best serve your needs and preferences.
Line-X Protective Coatings of Central Ohio is proud to sell some of the best value tonneau covers around. Contact us today for a free quote!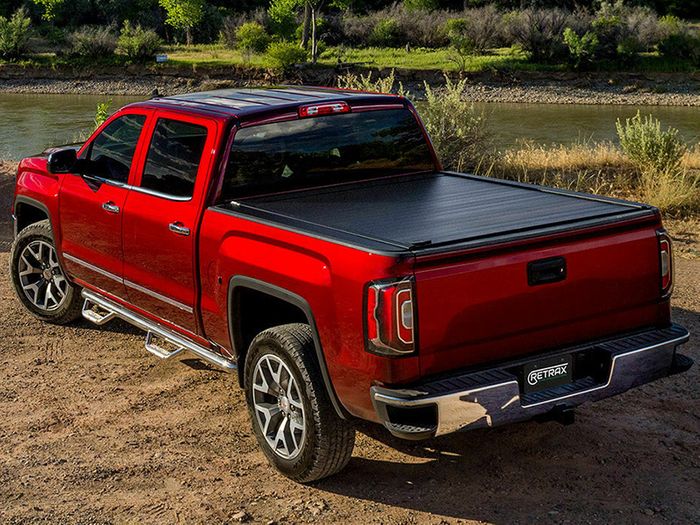 Why Do You Need a Truck Bed Cover?
Security — Hides your valuables from view

Weather Protection — Protects items from harsh weather conditions like rain, snow and even the glaring summer sun

Containment — Keeps items in your truck bed where they belong

Sharp Look — Upgrades the look of your truck

Gas Mileage — Improves aerodynamics to increase miles per gallon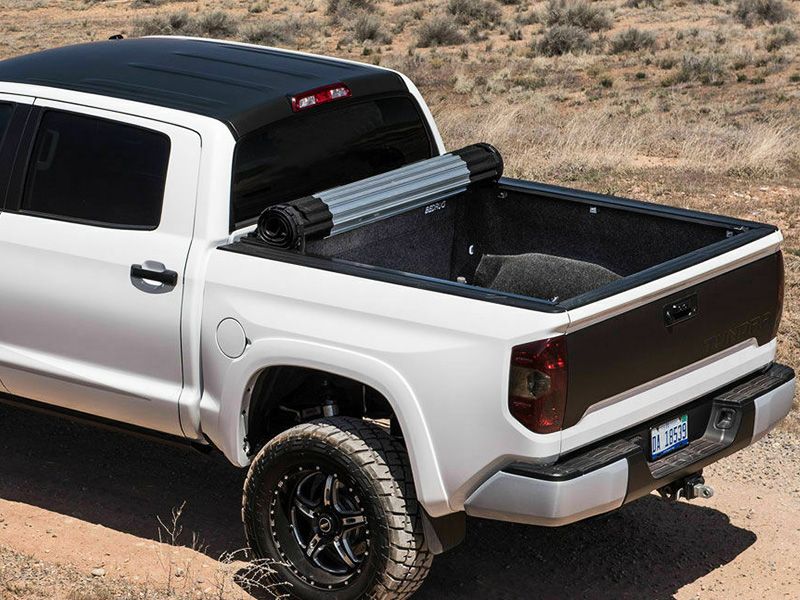 FUN FACT: Where did the word Tonneau originate?
Pronounced "than-no", tonneau has its origin from 1900s touring automobiles. These touring autos had a barrel-shaped rear section, called a tonneau, which if French for cask or barrel. Removable covers were available to cover this area and protect it from the rain and other elements. Thus, the name tonneau cover was born. The term was revived many years later to refer to pickup truck bed covers.
What are the types of tonneaus?
Truck bed covers have come a long way with innovations in both design and materials. Each type has its pros and cons. Tonneaus can basically be split into two types: Soft or Hard. Soft covers use an industrial-strength vinyl, which makes them seamless and lightweight. Hard covers use rigid materials, such as aluminum providing an additional layer of security for your gear. Truck covers are further divided based on how they open and operate: rolling, folding, retractable, one-piece lids/hinged.
Rolling Covers
Rolling covers open from the rear and roll up towards the front allowing full access to your truck bed. You can drive with the cover fully open.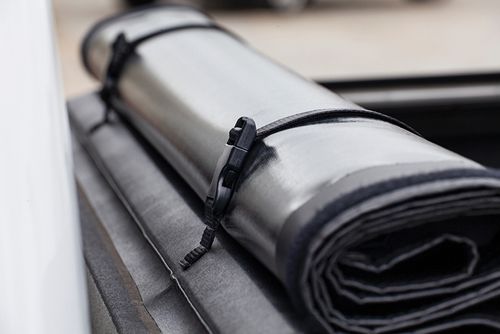 Cost effective and designed for general family use, like keeping groceries dry and hiding items from view. Since soft rolling covers are made from "soft" material like vinyl, they don't provide a lot of protection from theft as they can be easily cut. Check out our selection of soft rolling covers.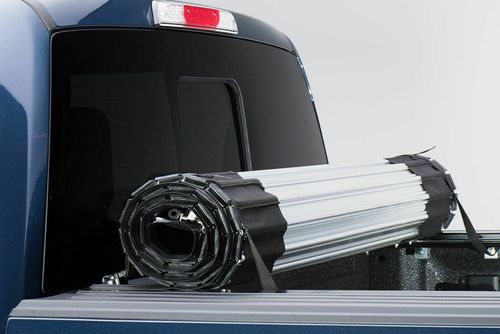 Folding Covers
Folding covers have a framework allowing them to be folded into sections. A tri-fold allows access to 2/3 of your bed while a quad-fold provides use of the full truck bed. The trade off, the quad-fold will block the back window. As with rolling covers, folding covers come in both soft and hard versions.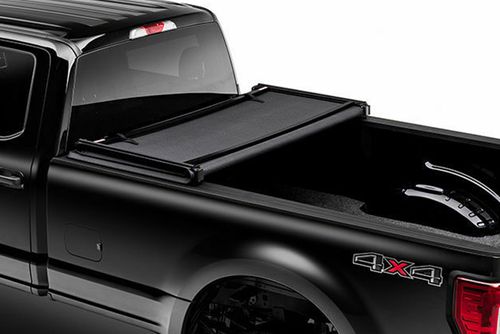 Perfect for basic use like protecting your sports gear and keeping items from flying out of your truck bed, soft folding covers are economically priced. With its lightweight construction, it is easy to remove when needed. Like the soft rolling covers, soft folding covers do not provide a lot of theft protection. See our assortment of Soft Folding Covers.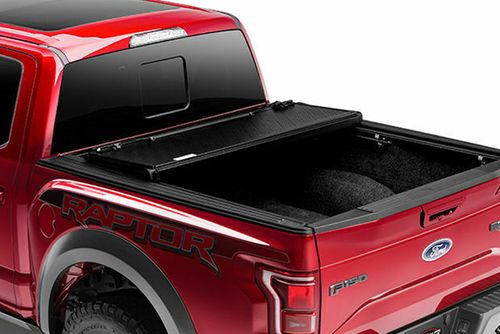 The primary difference on a hard folding cover is the rigid surface, which not only provides better security but also holds-up to heavy weight. While most are quite heavy to remove, there are a few hard folding covers made of aluminum that provide relatively easy removal. View our variety of Hard Folding Covers.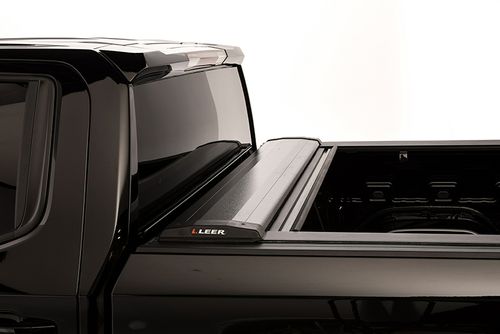 Also known as Rolling-Locking, this type of bed cover rolls into a canister inside the bed under the back window. Usually constructed of durable aluminum slats that glide when retracted for ease of use. The canister does take up a bit of space in your truck bed. Check out these Retractable Covers.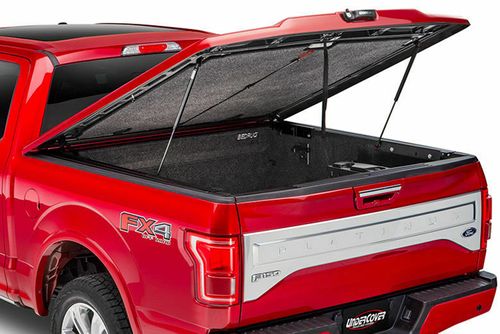 One-piece lid gives a seamless, clean look to your truck and can even be ordered to match your truck's color. These covers do a good job in keeping water out and provide an ideal level of security. Hinged lids are not ideal for carrying tall items and can be difficult to remove and store. Look at these Lids/Hinged Covers!
Let's compare them all side by side:
Rolling Covers
Folding Covers
Retractable & Lids/Hinged
Looking For Ohio's Best Truck Bed Covers For Sale?
TRUCK BEDCOVERS COLUMBUS, OH
We carry just about every available accessory that you might need